PRODUCTION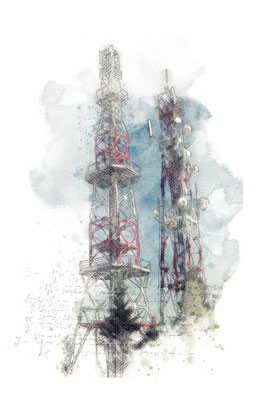 With over 1,000 different types of telecommunication poles, produced for the needs of different operators of mobile telephony in Serbia, Europe and Africa, as well as poles for the transmission of digital TV signals, height and over 120m, Amiga acquired immense, and in this region a unique experience in the design, manufacture and installation of these types of poles.
In the production program are poles as a spatial lattice with triangular and rectangular cross-section, as well as the monolithic tubular poles. All are detachable structures made of thick-walled seamless tubes, rolled sections or polygonal tubes. Connecting elements is performed by bolts. Anti-corrosion protection is performed by hot dip galvanizing with the option of painting in color according to customer specifications.
Design and manufacture of lattice transmission towers, voltage levels up to 110kV, and polygonal transmission towers 110kV and 35kV contact networks and poles, also belongs to our standard production programme. On automatic lines for processing sections we produce types of lattice transmission towers for all voltages and portal poles of contact networks, either on their own projects, either for customers projects. Our products are built in and are part of the electricity and railway system in Serbia, region, EU, Russia, Nigeria, etc.